I took Mount Cruitreacha a little further. In addition to the building, I made web pages which display at certain points as you explore the mountain, describing the rooms. It makes the area sort of like one of those "choose your own adventure" books that people read in elementary school. Here is a view of Mount Cruitreacha from the south: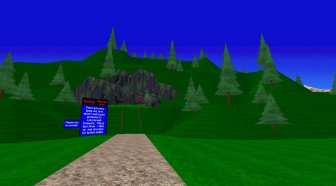 The interior of Mount Cruitreacha is large, and complex. It is easy to get disoriented, and people have been known to become totally lost. The sights inside are worth it, though. Here is a screen shot of the Golden Forest: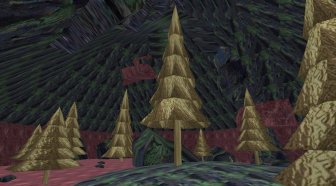 And here's the Jewelled Cavern: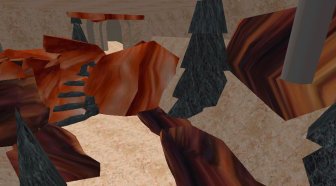 The Golden Forest and the Jewelled Cavern are actually rather easy to find. If you want more of a challenge, try to find the Painted Room: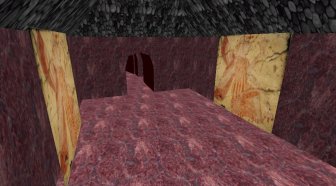 If you'd like to visit Mount Cruitreach, click here, or teleport to aw 2022.5N 32138W 1A. Make sure you have your Show Web browser turned on!